We all watched the wildfires in Australia and I don't know about you, but I have felt incredibly powerless. The people, landscape, and animals have been devastated.
In case you didn't see it, check out this visual of a map of Australia superimposed on the US and Southern Canada and this will give you an idea of the extent of the damage: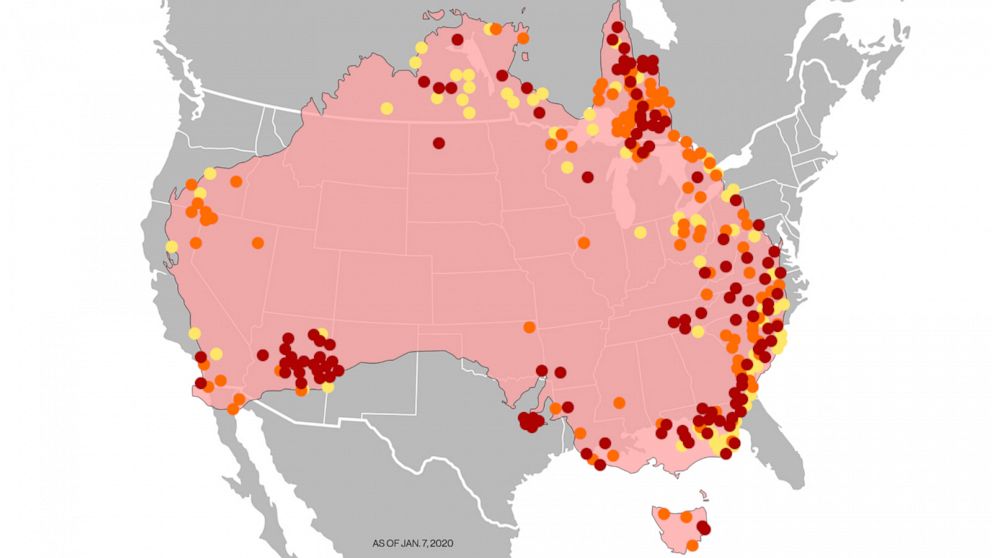 I am an animal lover - grew up on our family dairy farm and considered becoming a vet. My friend and fellow music teacher, Jody Petter and I wanted to do something that involved music and animals. We are starting a fundraiser and this one is the first of several to come!
Have you seen the book, "When the Beat Was Born, DJ Kool Herc and the Creation of Hip Hop? Click on the picture to see it on Amazon.
Here is a fabulous post by my friend, Elizabeth, from Organized Chaos, all about
Bringing Hip-Hop to the Music Room.
The fundraiser part of this is as follows; you can win a hardcover copy of the book along with a lesson from my Painted Music book (pictured above). The lesson from Painted Music goes along with the story and uses the art of Keith Haring and breakdancing! Bidding starts at $20.00 and I will match the final bid. All proceeds go to helping care for Australian animals injured or orphaned by the fires. How to bid - go to facebook -@o for tuna orff, or on instagram -@Aimee_ofortunaorff and bid there!
Good luck!!